Women discipling women
Rooftop Women is a ministry designed by women for women who want support, encouragement, and guidance on their journey to follow Jesus.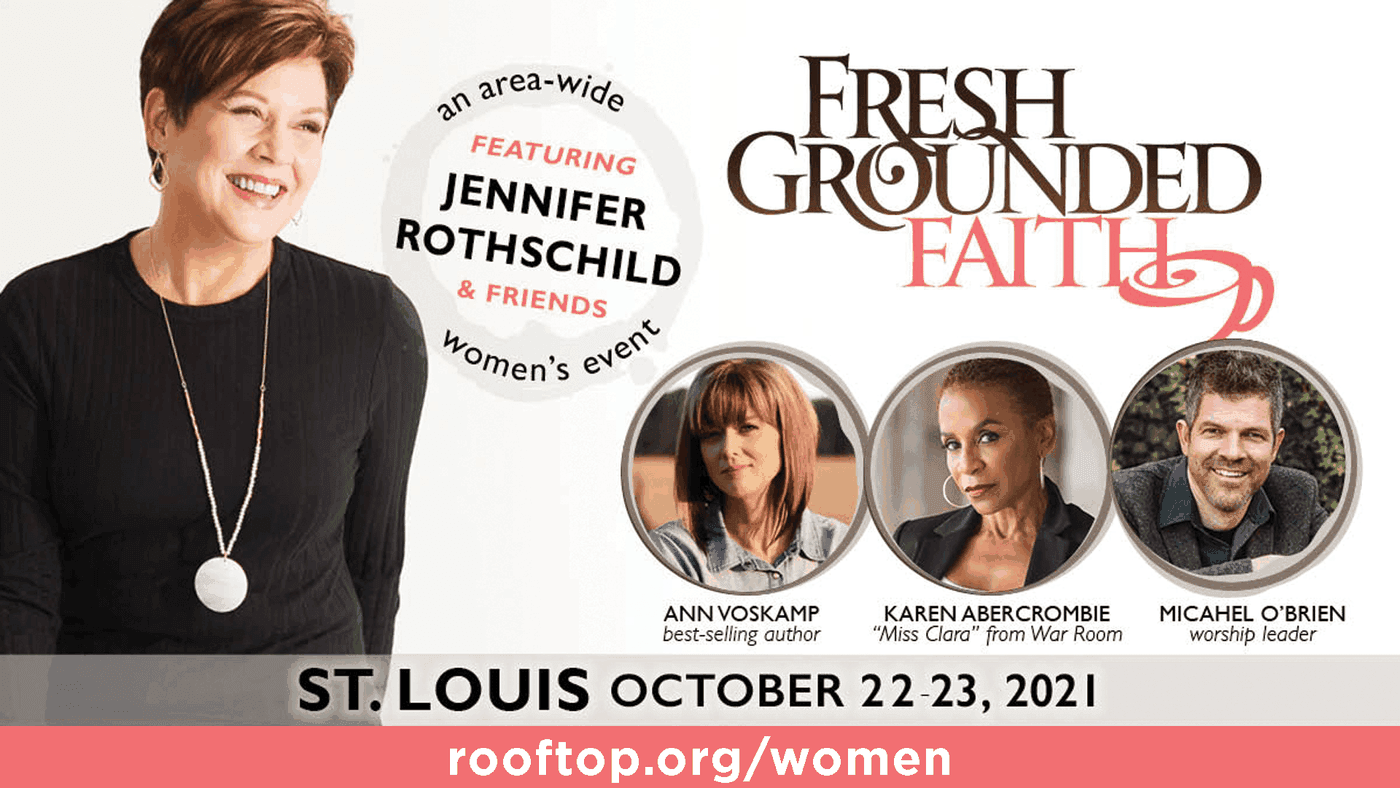 Fresh Grounded Faith Women's Conference
Featured singer, songwriter, and host Jennifer Rothschild is joined by best-selling author Ann Voskamp, actor and speaker Karen Abercrombie, and worship leader Michael O'Brien.*
October 22 – 23, 2021 | Friday 7:00 – 9:30 pm | Saturday 8:45 am – 12:30 pm
Hosted by: Grace Church, and Many Area Churches including Rooftop
Venue Address: 2695 Creve Coeur Mill Rd, Maryland Heights, MO 63043
We'll serve up a venti-sized portion of fresh, grounded encouragement and biblical wisdom that will freshen up your faith and ground you more deeply in God's love! Get ready to experience a time of refreshment, learn practical truths from Scripture, and laugh out loud as you join us in-person.
Tickets are $40 each (a special discounted rate for host churches) and must be purchased at Rooftop. Quantities are limited. The event is nearly sold out. Purchase tickets using the button below.
Rooftop Women will carpool from the church if you need a ride. Scholarships are available. Contact Heather Gain at heather@rooftop.org or 314-575-3408 for more information.