Women discipling women
Rooftop Women is a ministry designed by women for women who want support, encouragement, and guidance on their journey to follow Jesus.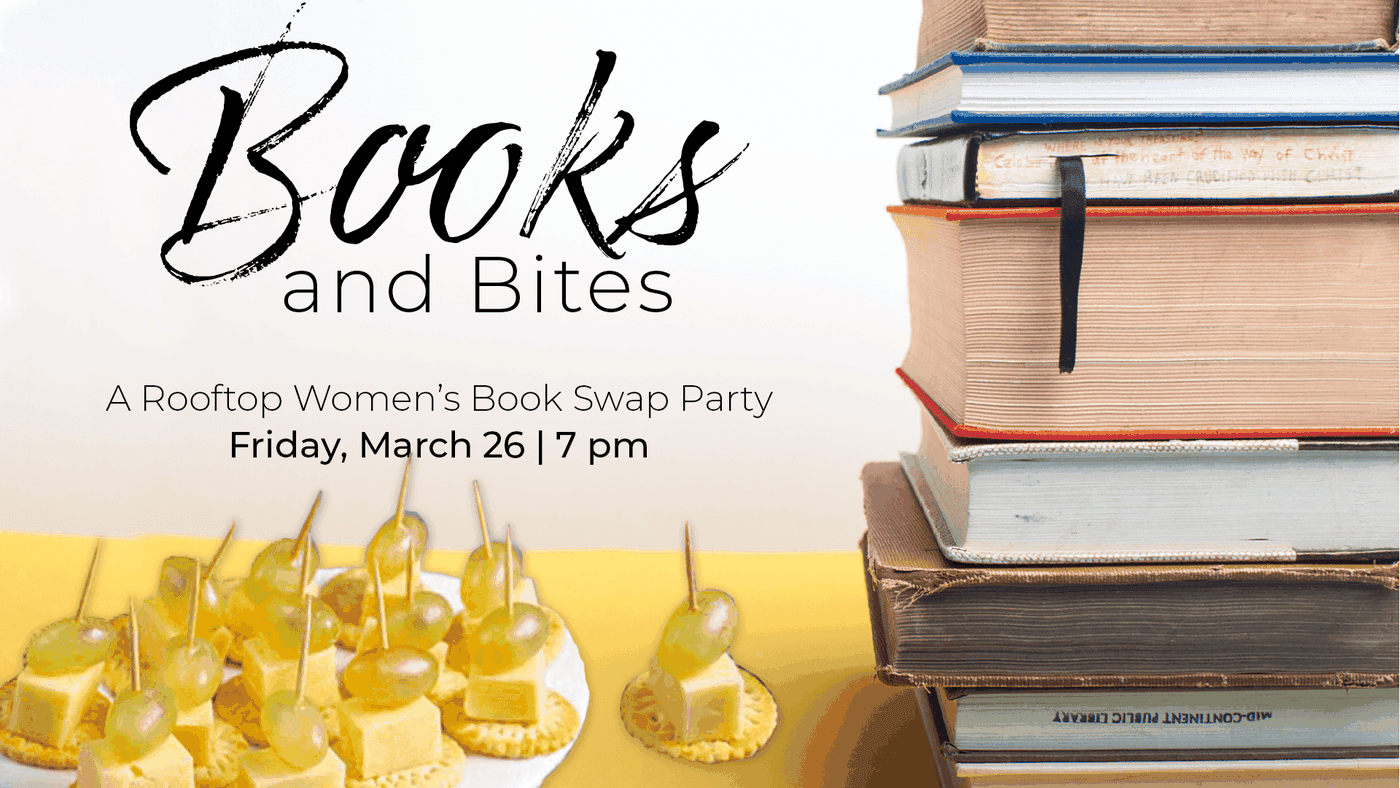 Books and Bites: A Book Swap Party
Friday, March 26 | 7 - 9 pm | at Rooftop Church
Connect with other women at Rooftop over yummy food and great books. Bring one of your favorite reads to swap and an appetizer to share. Masks are required. Use the form below to register for the book swap event.