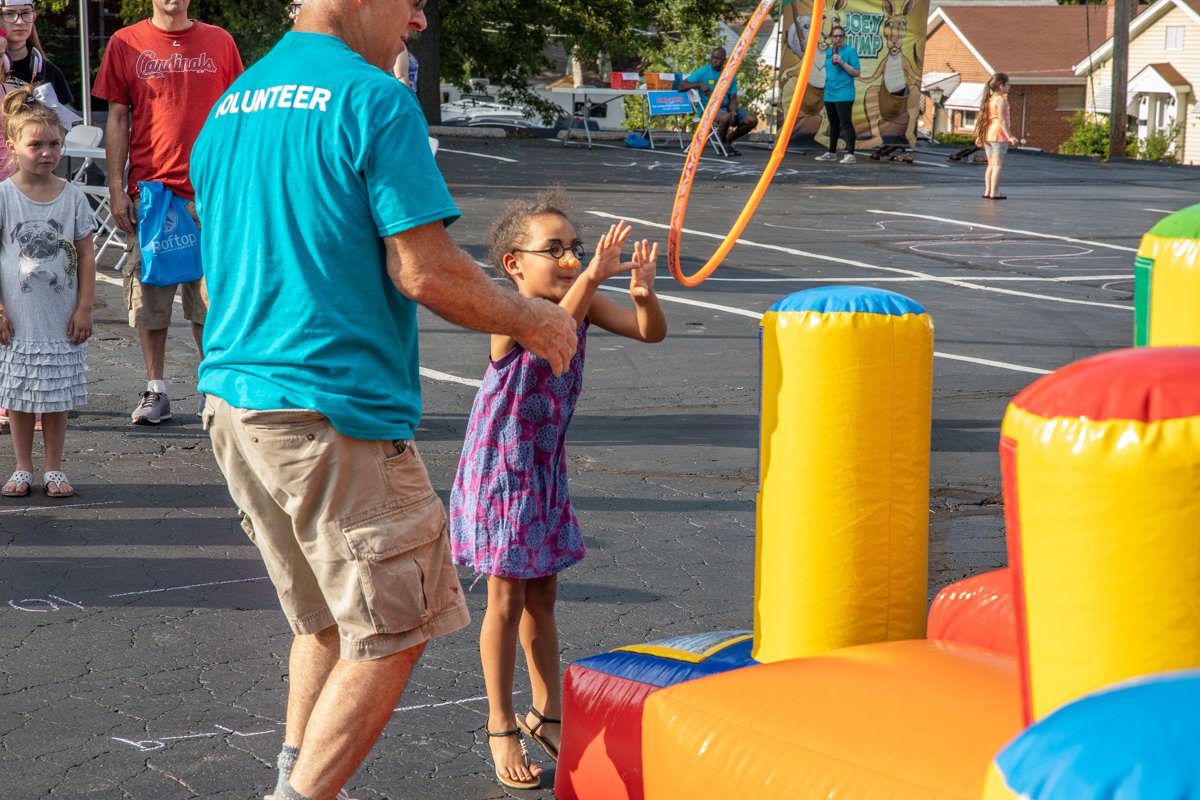 Serve at Summerfest
Sign up to serve as we welcome Affton and beyond to our church for Summerfest Aug. 7. We need help setting up, wrapping hotdogs, running carnival games, greeting families, and more. Volunteers get a free t-shirt!
All volunteers are encouraged to attend a quick pre-event meeting and prayer time after one of our three worship services on Sunday, August 1. You'll get instructions and a volunteer t-shirt at this meeting.
We're scheduling 30-minute shifts during the event. We have about 120 slots to fill. Use the form below to let us know when you are available and how long you can serve. Please fill out a form for each member of your family serving. Thanks!
Questions? Email events@rooftop.org.