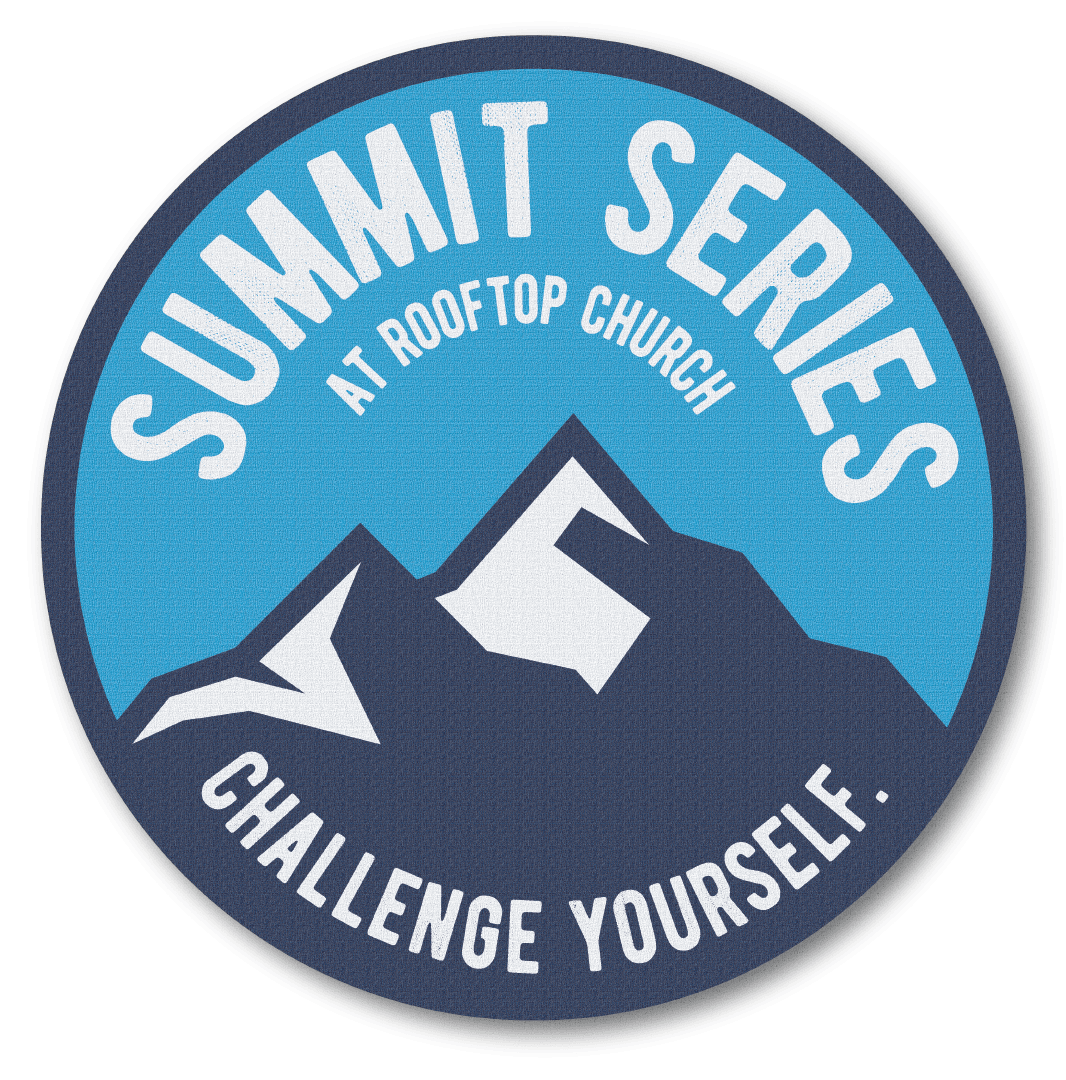 Challenge yourself to keep climbing. Join us on a Friday night each month!
Deciding to follow Jesus is just the beginning of your journey. Don't stop. Challenge yourself to grow and learn so that you can become the person who God wants you to be.
Philippians 1:6 says "being confident of this, that he who began a good work in you will carry it on to completion until the day of Christ Jesus."
God is working on and in each of us who have believed in Jesus Christ, to "reach the summit" in our spiritual lives. Here at Rooftop, we want to help you on the climb. That's why we have developed the Summit Series - workshops focused on biblical discipleship various areas of our lives including marriage, parenting, finances, prayer, technology, scripture reading, sexuality and more. The workshops are typically on a Friday each month.
See the schedule and RSVP below.
Questions? Contact Jeremy Zilkie, pastor of spiritual formation and small groups.
Upcoming Summit Events:
March - "Christ Is The Passover" Seder Event
Friday, March 12 | 7 pm | at Rooftop Church
Experience the highlights of a traditional Jewish Passover Seder during this Lent season with Pastor Kevin Parviz of Congregation Chai V'Shalom. Parviz, a Jewish believer in Y'shua (Jesus), leads a church of Jewish and non-Jewish believers in Jesus, worshipping together in much the same fashion as the Church in the 1st century.
He will guide Rooftoppers through the hands-on traditional Seder ceremony while presenting the gospel of Jesus. This event will stream live on Zoom for people who want to join us at home. We'll send you a list of supplies you will need to prepare if you want to join in the hands-on experience. Use the form below to RSVP. Space is limited.
Use the form below to register for the Seder event on March 12: