Plug Into Rooftop Men's Group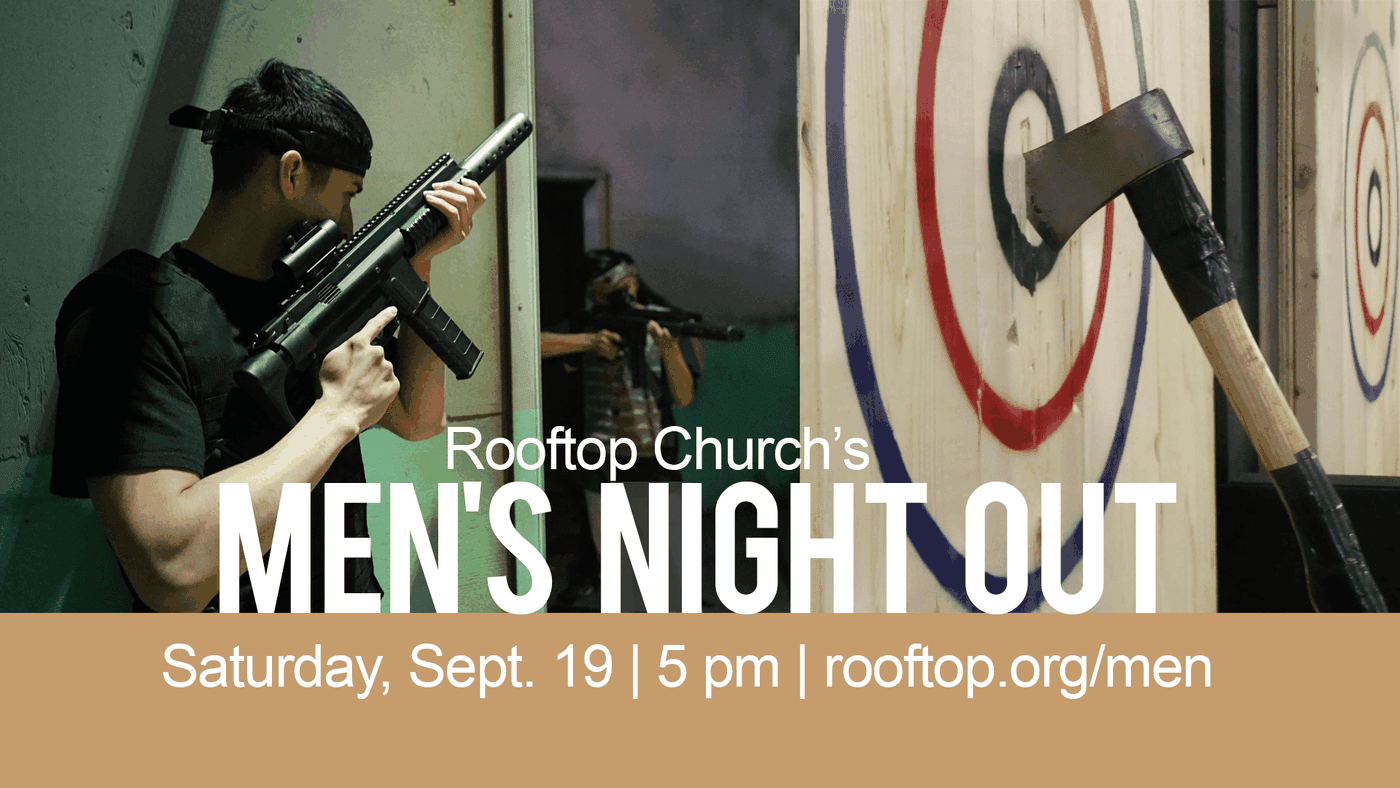 Men's Night Out - Featuring Best Selling Author John O'Leary
Saturday, Sept. 19 | 5 pm | Rooftop Church Community Center
Be inspired to live. Join us for a men's gathering featuring John O'Leary, best selling author and national speaker from St. Louis. The event also includes dinner and optional men's activities (laser tag and ax throwing). It begins at 5 pm. We'll spread out in the community center or outside, if weather permits.
Who is John O'Leary.
When John was nine, a fire exploded and left him with burns on 100% of his body. Doctors gave him a 1% chance of surviving—yet he did. And after enduring months in a hospital bed and years of physical therapy, John woke up to what really matters. As an accomplished speaker, author and podcaster, John shares his perspective to awaken you to your life's potential and energize you to live more thoughtfully, more boldly and more inspired. John will join us via Zoom. To learn more about him, visit his website or watch this video from the MLB network.
Fun for Men
At 6:30 pm, we'll pack up and head to 18 North Center in O'Fallon for some fun. Feel free to join us for part or all of the event. Sign up for either laser tag or ax throwing. Click the button below to register and pay for your activity.
Here's the cost:
Laser Tag - $33
Ax Throwing (1-hour) - $22
Dinner and teaching only - Free
Got questions? Email Rob Glessner at men@rooftop.org or 314-249-6823. Connect and get updates from the group on Facebook Page here.