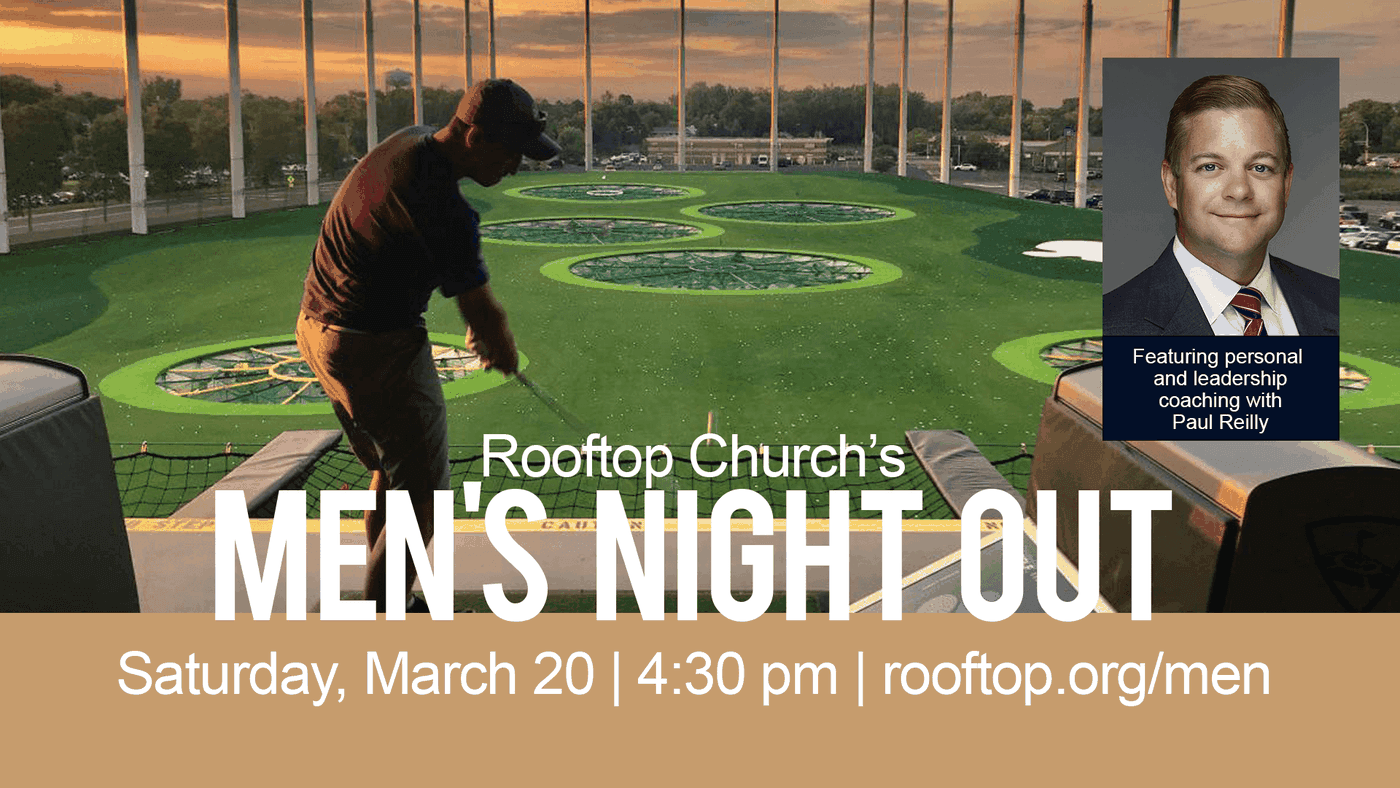 Men's Night Out
Saturday, March 20 | 4:30 pm | at Rooftop Church and Top Golf
Connect with other Rooftop men during a night out. Join us for food, practical teaching, and fun. Our guest speaker is Paul Reilly, a leadership and sales coach to some of the biggest companies across the country, including Anheuser-Busch, Ford Motor Company, and AT&T.
Paul will discuss being a person of value and humility in your personal life and business life. Learn more about Paul here. A free dinner will follow the teaching at Rooftop. Then men will head to Top Golf for some fun. The cost for golf is $20 per person.
Event Schedule:
Paul Reilly Speech and Q&A: 4:30 - 5:30 pm
Prayer time: 5:30 - 6 pm
Dinner: 6 - 6:30 pm
Top Golf: 7 - 9 pm ($20 a person)
Men are welcome to join us for all or part of the event. The speaker and dinner are free. Click the button below to register online.
The Rooftop Men's Group holds regular events that are both fun and encouraging. Got questions? Email Rob Glessner at men@rooftop.org.
From John O'Leary
At a recent men's gathering, we welcomed local inspirational speaker John O'Leary. John had a lot of great things to say, but also shared the following story, posted below.