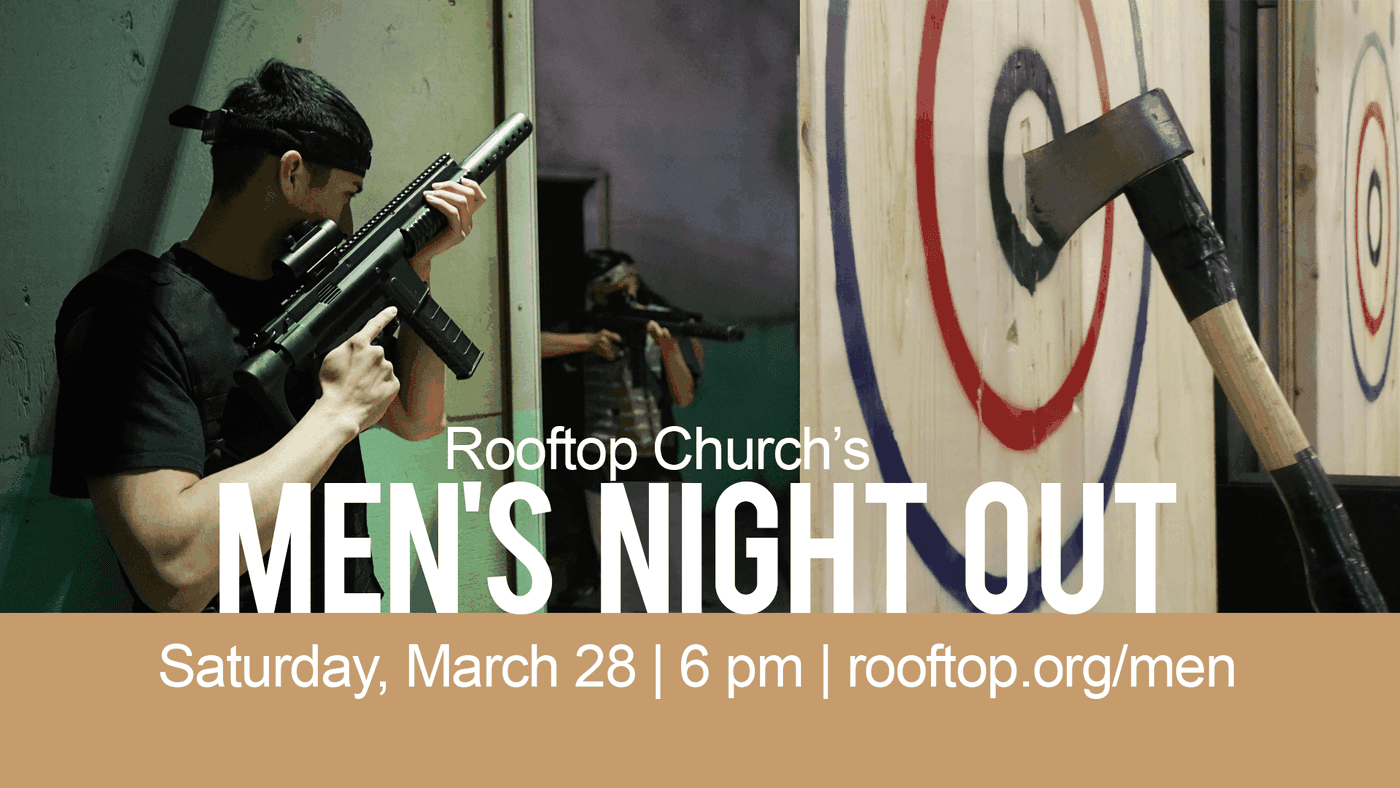 Rooftop Men's Night Out
***Event Date Moved...NEW DATE is April 18 | 6 pm | 18 North Central in O'Fallon, MO
Join other Rooftop men for a night of fun and practical leadership training April 18. The event will begin with your choice of activity - tactical laser tag or ax throwing. Then we'll come together for food and teaching from a renowned executive coach. Register now before spots are gone.
The event is at 18 North Central in O'Fallon, MO. Rooftop will provide food and event space. Participants can either play 90-minutes of tactical laser tag ($33 each) or throw axes ($21 for 1 hour or $38 for 2 hours.)
The group will play from 6 - 8 pm. Then we'll gather at 8 pm in a meeting space for food and teaching from Jeff Arthur, founder of The Values Conversation. Let us know if you'd want to join us just for the speaker and skip the activities.
Jeff is a sought-after keynote speaker and one of the country's preeminent authorities on leadership and executive coaching. Identified by Small Business Monthly Magazine as one of the Top 100 People to Know in Business in St. Louis, Jeff is the co-host of the nationally syndicated radio show "The Smart Biz."
This is one of three events planned for the newly formed Rooftop Men's Group this year.
Connect and get updates from the group on Facebook at https://www.facebook.com/groups/193993288617719/.
Got questions? Contact Rob Glessner at men@rooftop.org.