Connect with other Christian men
The Men's Group at Rooftop aims to provide a place for men to get to know men. We host quarterly events designed to be fun, encouraging, and community building. Visit our Facebook group to connect more.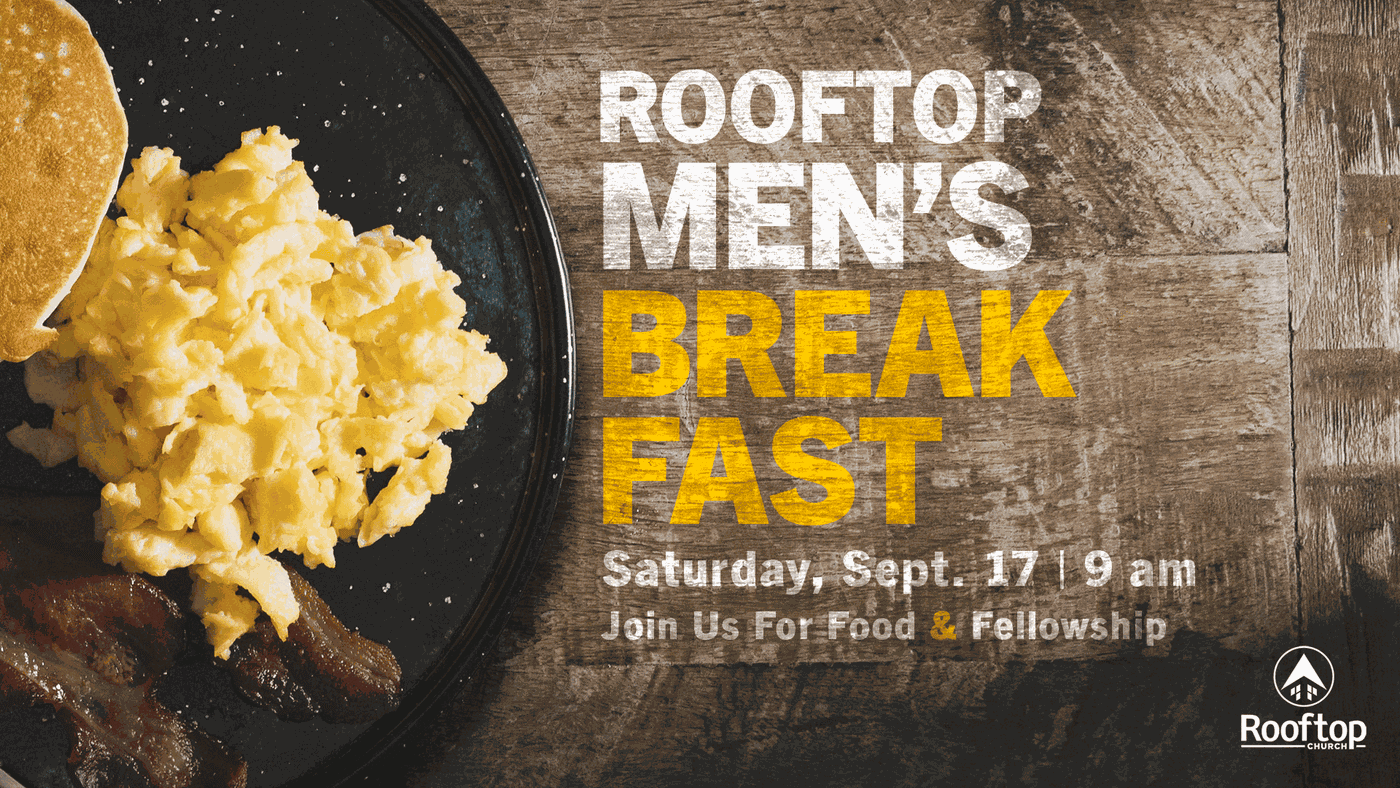 Rooftop Men's Breakfast
Saturday, Sept. 17 | 9 am | Community Center at Rooftop
What's better than a plate of delicious food, hot coffee, and good conversation with other men? Find all three at the Rooftop Men's Breakfast on Saturday, Sept. 17. Get connected with other Rooftop guys at this quarterly event. We'll have freshly cooked eggs, breakfast meat, and pancakes. Rooftopper Kelly Hendrick will share his story in this informal gathering. Use the form below to let us know you are coming. Questions? email Rob Glessner at men@rooftop.org.