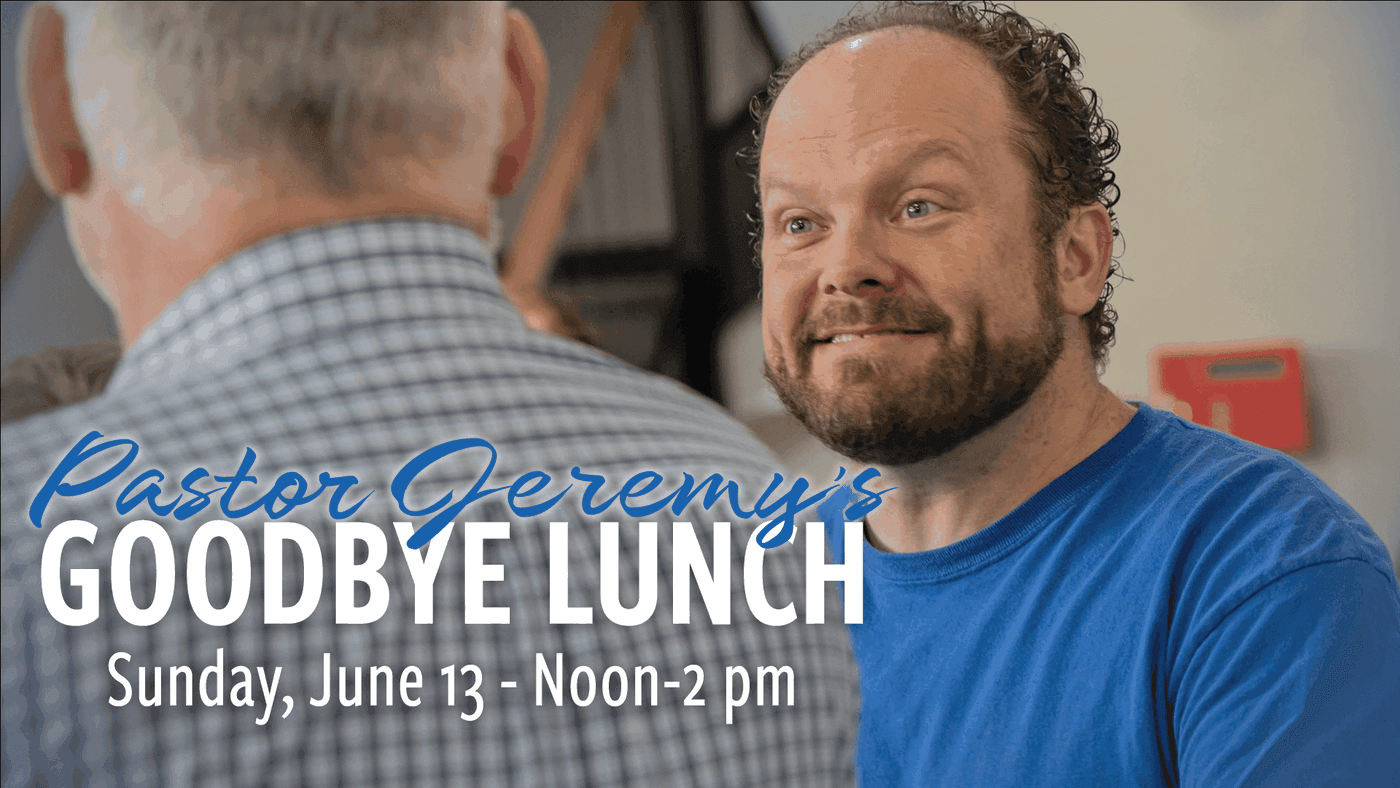 Say farewell to Pastor Jeremy
Sunday, June 13 | noon - 2 pm | Community Center
Come enjoy lunch and give your well-wishes to Jeremy Zilkie, Pastor of Spiritual Formation and Small Groups, who is departing Rooftop on June 30 after 12 years of service. The event is free and open to everyone.
Jeremy Zilkie joined the Rooftop staff in 2009. He is originally from Michigan via Hawaii and other exotic locations. He holds degrees from Hawaii Pacific University, William Tyndale College, and Grand Rapids Theological Seminary. He served five years in the U.S. Marine Corps, traveling to many locations, with most of his time in and around the Pacific Rim.
At Rooftop, he has overseen the Small Groups, Global Outreach (GO Team), discipleship, and numerous other ministry teams. Jeremy loves helping people understand God's design and plan for their lives, developing leaders, and challenging people to dream big dreams for God. He is married to Julie who manages the home while caring for and homeschooling their eight children--David, Jonathan, Caroline, Ezekiel, Selah, Elijah, Abigail and Vivian.
Jeremy and Julie are planning to start their own business in this next phase of their lives. Come to the luncheon to hear more details from them.