Doing church floor by floor
The Christian life is not designed to be a spectator sport. It's a journey. Here at Rooftop, we want to be a place where people take steps forward to experience all that God has for them in their growing relationship with Him. That's why we designed a map to help people understand how to take those next steps. We call it "Doing church floor by floor."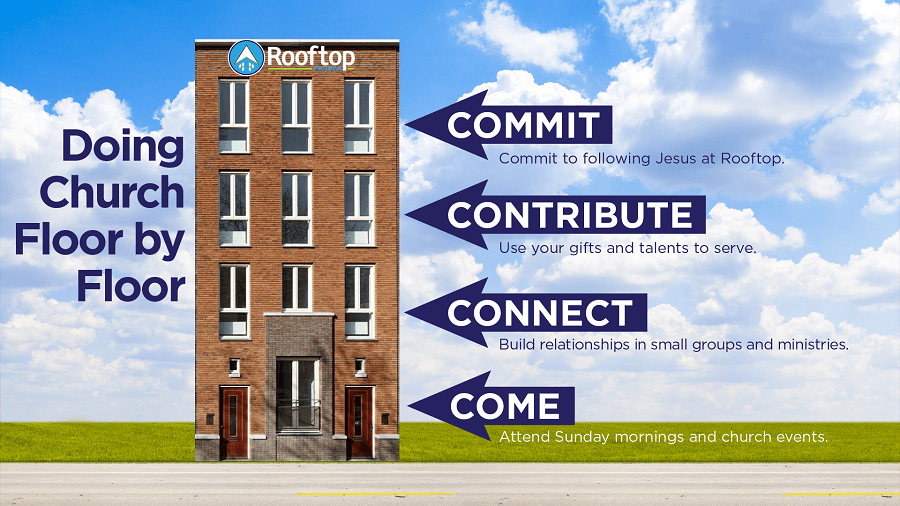 1st Floor: COME
The first floor is where we all start when we COME to Rooftop, Sunday Service or a Rooftop Party/Event. Check out our Newcomer's Lunch the first Sunday each month to learn more.
2nd Floor: CONNECT
The second floor is where people begin to CONNECT through involvement with small groups, supper clubs, and important friendships and Christian relationships.
3rd Floor: CONTRIBUTE
The third floor is where we live out God's call for us to serve and CONTRIBUTE our gifts and abilities to the church we have made our home.
4th Floor: COMMIT
The fourth floor is the place where Rooftoppers COMMIT to be an integral part of the church and church community.
Want to know more?
Join us at a What's Next Workshop to learn more about the floors and take the next step in moving up them.