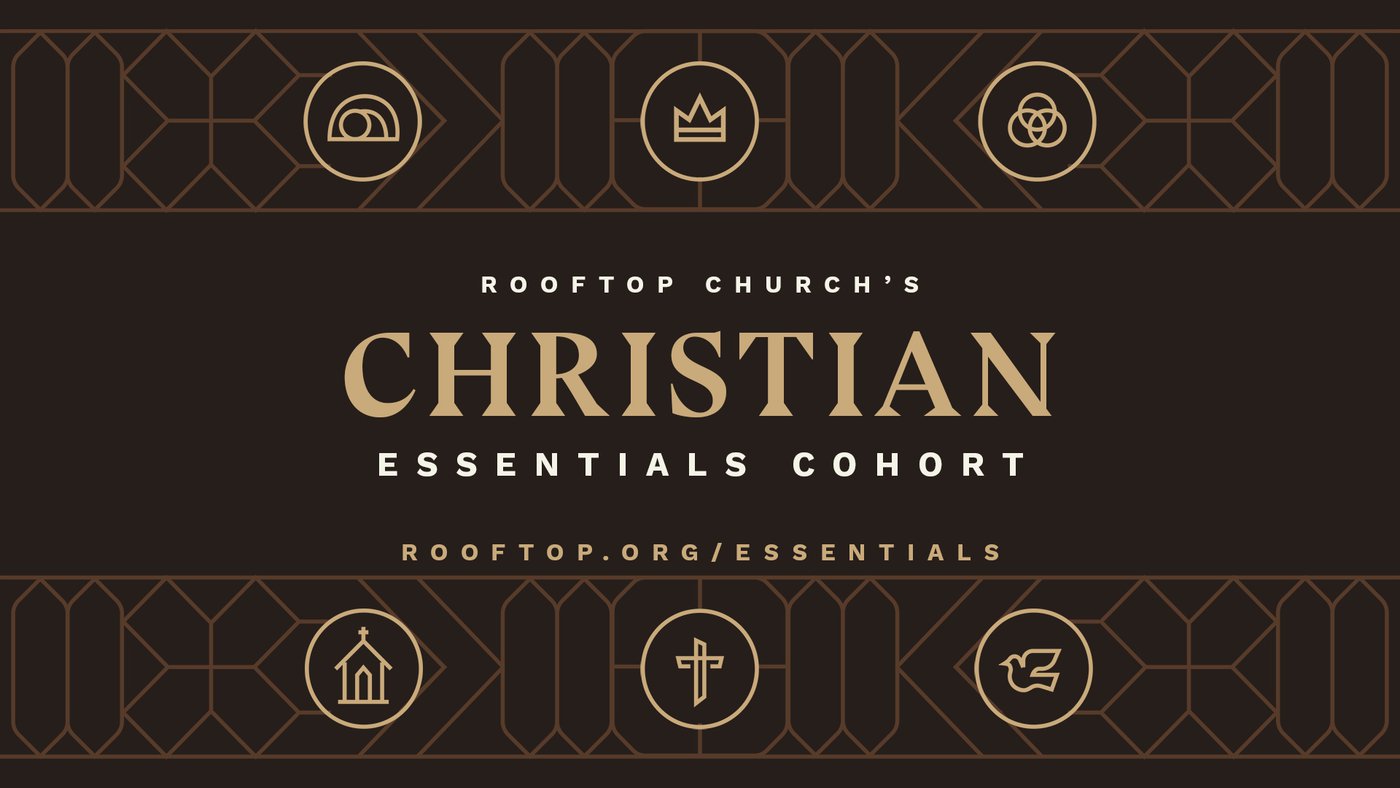 Christian Essentials Cohort
Join us for a 12-week cohort that explores some of the topics and practices that are essential to the faith. These basics of the Christian life have sustained and nurtured every generation of the faithful — from the apostles to today. The Cohort will meet during Rooftop's second service (9:30). Whether you have been a part of the Church for 5 minutes of 50 years we wholeheartedly believe this will bless not just yourself, but others as well! Pastor Jeremy DeBord and some guest teachers will lead the discussions.
The next cohort begins Sunday, Feb. 6, in the Youth Room downstairs at Rooftop. Here's the topic schedule:
Class 1: God
Class 2: Introduction to the Rule of Life
Class 3: Humanity
Class 4: Rule of Life: The Word & Prayer
Class 5: The Gospel
Class 6: Rule of Life: Reflection & Reflection
Class 7: Sin
Class 8: Rule of Life: Community & Evangelism
Class 9: The Church
Class 10: Rule of Life: Service & Giving
Class 11: Sharing your Faith: Big Story
Class 12: Rule of Life: Recap
Use the button below to sign up online. Got questions? Email Pastor Jeremy DeBord.