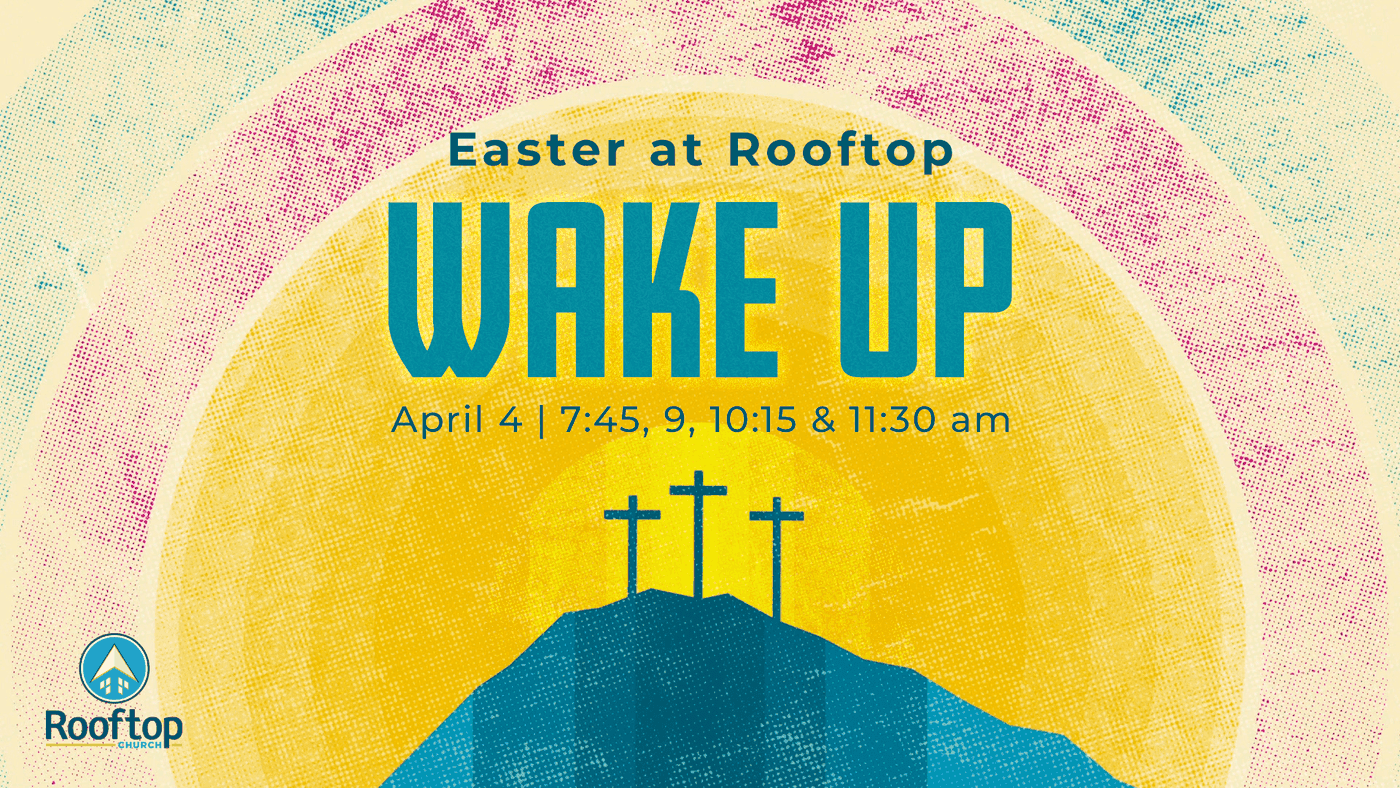 Celebrate Easter at Rooftop
Sunday, April 4 | 7:45, 9, 10:15 and 11:30 am
"Wake up, O sleeper, rise from the dead, and Christ will shine on you." That's what Paul the Apostle wrote to the first Christians in Ephesus. He wasn't just telling them to get out of bed. He was calling them into a new life in Jesus, which is available to us today because of what Christ did on the cross.
So this Easter "wake up" and get to Rooftop Church to worship and learn more about a God who loves you so much he conquered death to spend eternity with you. Expect great music, a relevant message from Pastor Matt Herndon, free coffee, and friendly faces. We have Easter Sunday programs for children who are infants through fifth grade.
Use the button below to let us know you are coming, and we'll save you a seat.