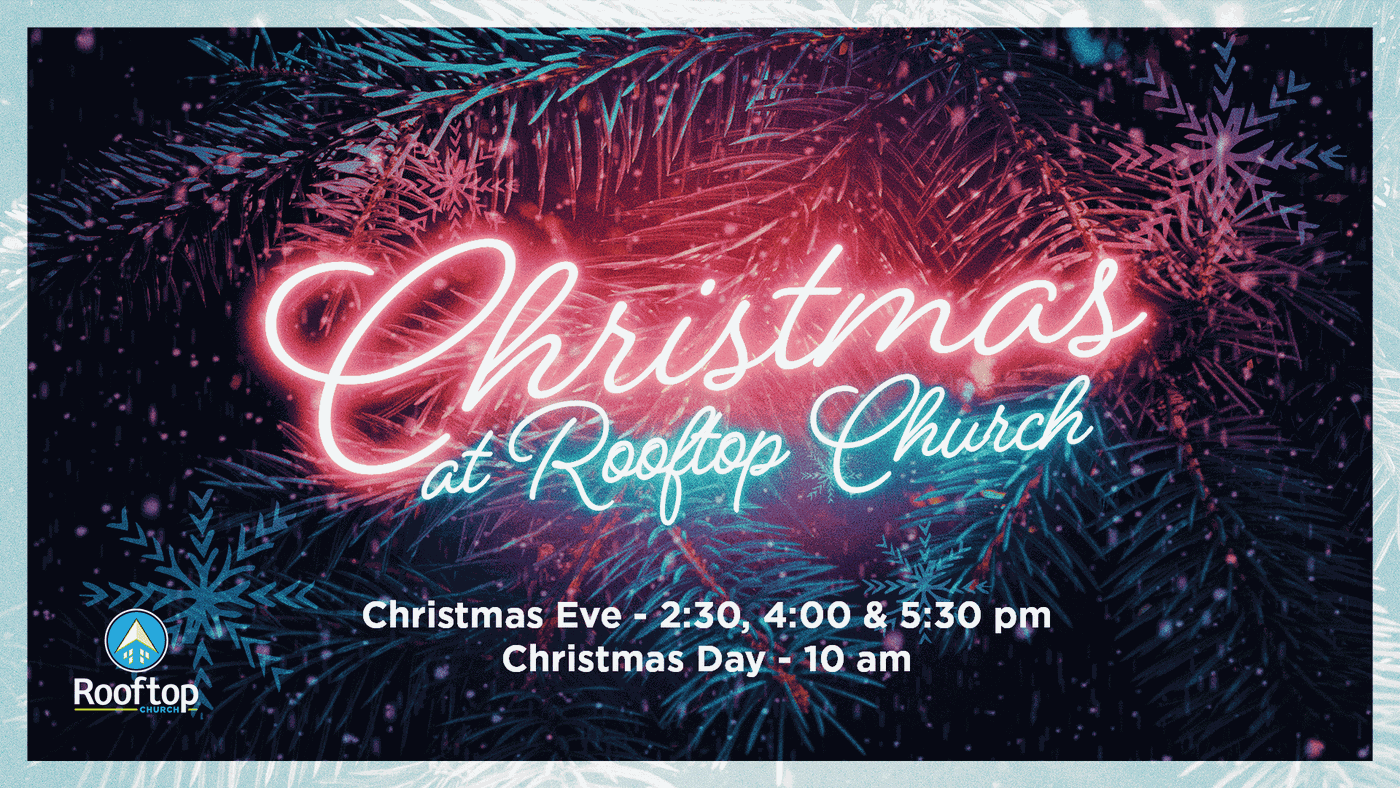 Christmas Eve Glow Stick Service at Rooftop
Christmas Eve Glow Stick Services - Saturday, Dec. 24 | 2:30, 4, and 5:30 pm
Christmas Day - Sunday, Dec. 25 | 10 am
🎄 Here's the deal…
It's easy to get caught up in all the hustle and busyness of the Holiday Season. Christmas lights, shopping, decorations, parties, and even family drama. So this year we want to invite you to take time out to slow down and celebrate the true meaning of Christmas - Jesus!
Join us on December 24 for one of three special Christmas Eve Glow Stick Services.
You'll enjoy a modern twist on a traditional candlelight service including:
Live Christmas Music
A Glow Stick Ending
FREE hot chocolate and cookies
Family Photo Booth
Inspiring Christmas Message
Plus every kid gets a FREE Christmas Stocking!
🎉 🎉 And come celebrate with us again on Christmas Day at 10 am.
All we ask is that you Plan Your Visit below so that we can save a spot for you and your kids, and give you a free welcome gift! So hit the Plan Your Visit button now and we'll see you this Christmas.
Want to know more about Rooftop?