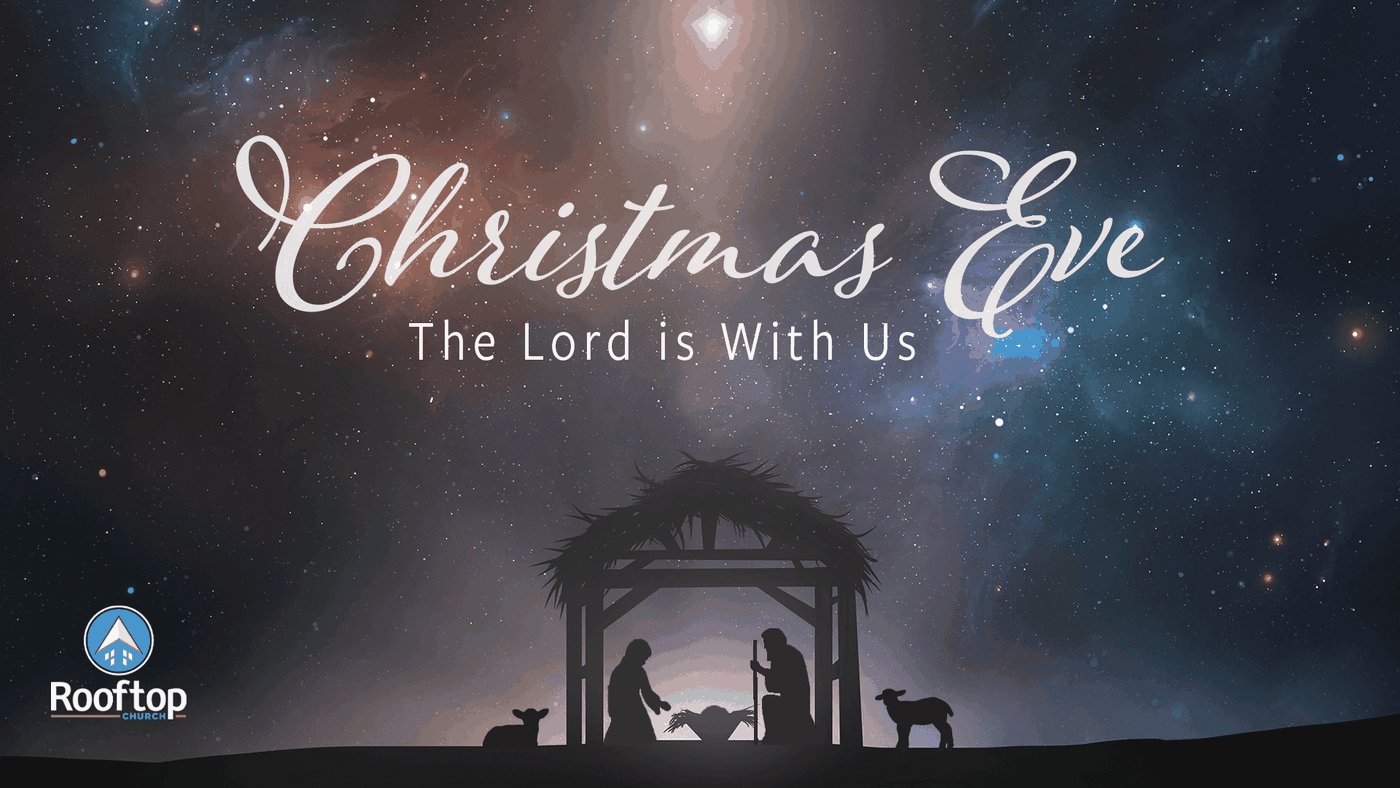 The Lord is With Us
In the book of Isaiah, God's people felt abandoned and destitute. Their enemies were on the march and they feared God had left them because of their sin. But Isaiah prophesies that a young woman would give birth to a child, who would be called Immanuel—which means, "God is with us."
That prophesy was for the people of the Old Testament, and for us. Centuries another child came from God. His name was Jesus, and he was also called, "Immanuel." Even though Jesus long ago ascended into heaven, he is still with us and will never leave us. Join us Christmas Eve as we talk about what it means to worship Jesus as the Immanuel who lives in us and is returning again to reclaim his creation.
Our special Christmas Eve services are at 2:30, 4, and 5:30 pm. Join us online or in-person for socially distanced worship and a message. Children are welcome for this one-hour family-friendly service. (Don't worry. We've got activity packets to keep them busy).
Rooftop is a non-denominational Christian church focused on the teachings of Jesus. Want to know more? Click Here
New to Rooftop? Fill out the form to let us know you're coming. We'll roll out the red carpet.