Church is for kids, too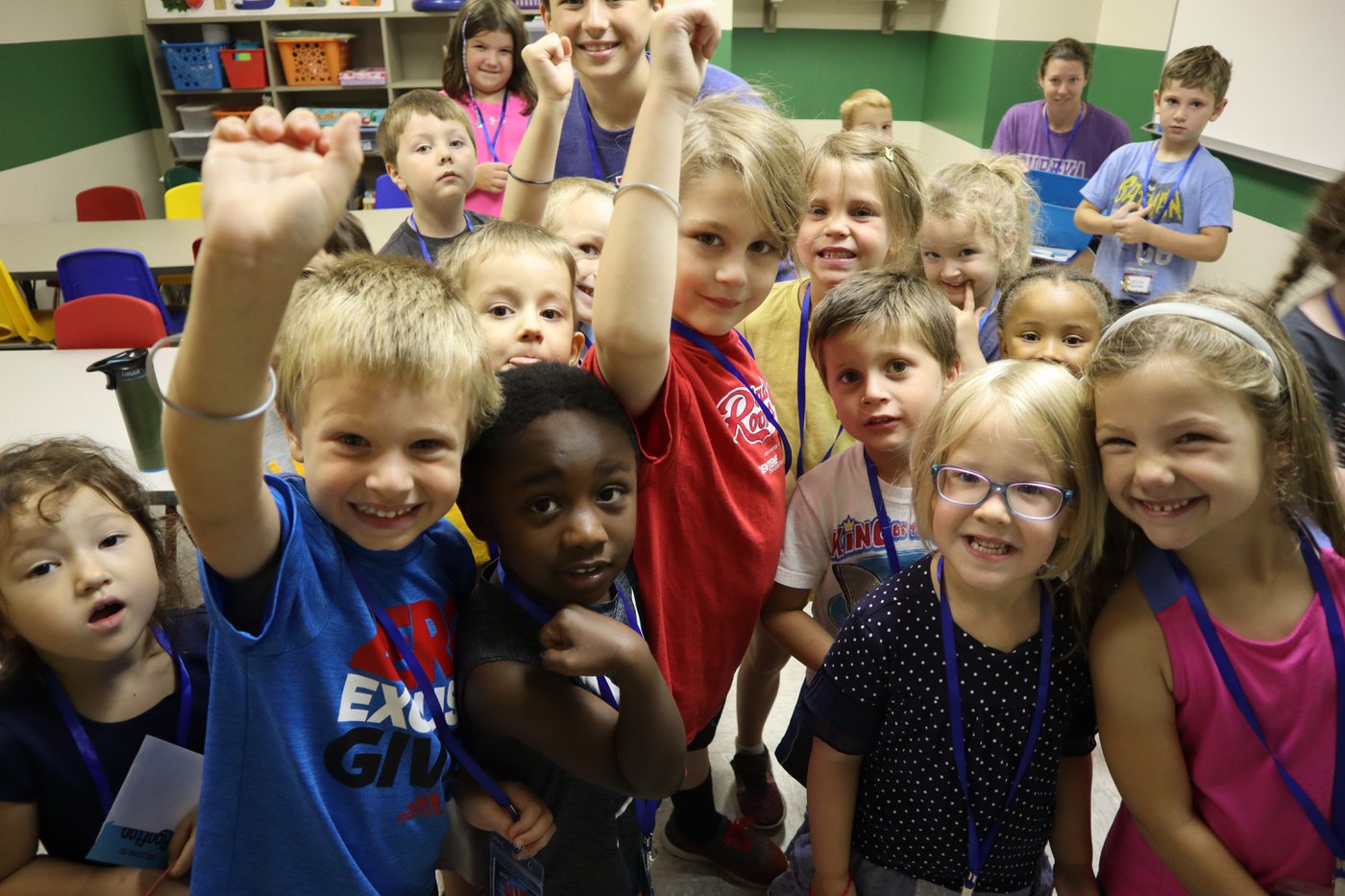 COVID UPDATE AS OF MAY 14, 2021:
With the loosening of County Restrictions and the new guidance from the CDC, Rooftop and Rooftots are moving to a "Mask Optional" policy, effective Sunday, May 16th. All teachers, volunteers, and children may wear a mask based on conscience and perceived risk. This policy will apply to 0-5-year-old classes and Kindergarten-5th grade.
Rooftop offers strictly enforced masked classes during first service (8 am) only. Both volunteers and children must wear a mask in this program. Masked children ages 0-5 meet in the Preschool Room, and kids in kindergarten - fifth grade meet in the Youth Center.
How check-in works
Before Service: If you've already registered your child, visit the Rooftots hallway to check-in. A friendly Rooftots volunteer will help you and your child get their nametag and find their classroom.
After Service: After the service is complete, you will return to your child's room and show your tag in order for your child to be dismissed back to you.
During Service: In the event that we need to contact you during the service, your child's identification code will appear on a small screen in the Worship Center. We ask that you exit the service and return to your child's room.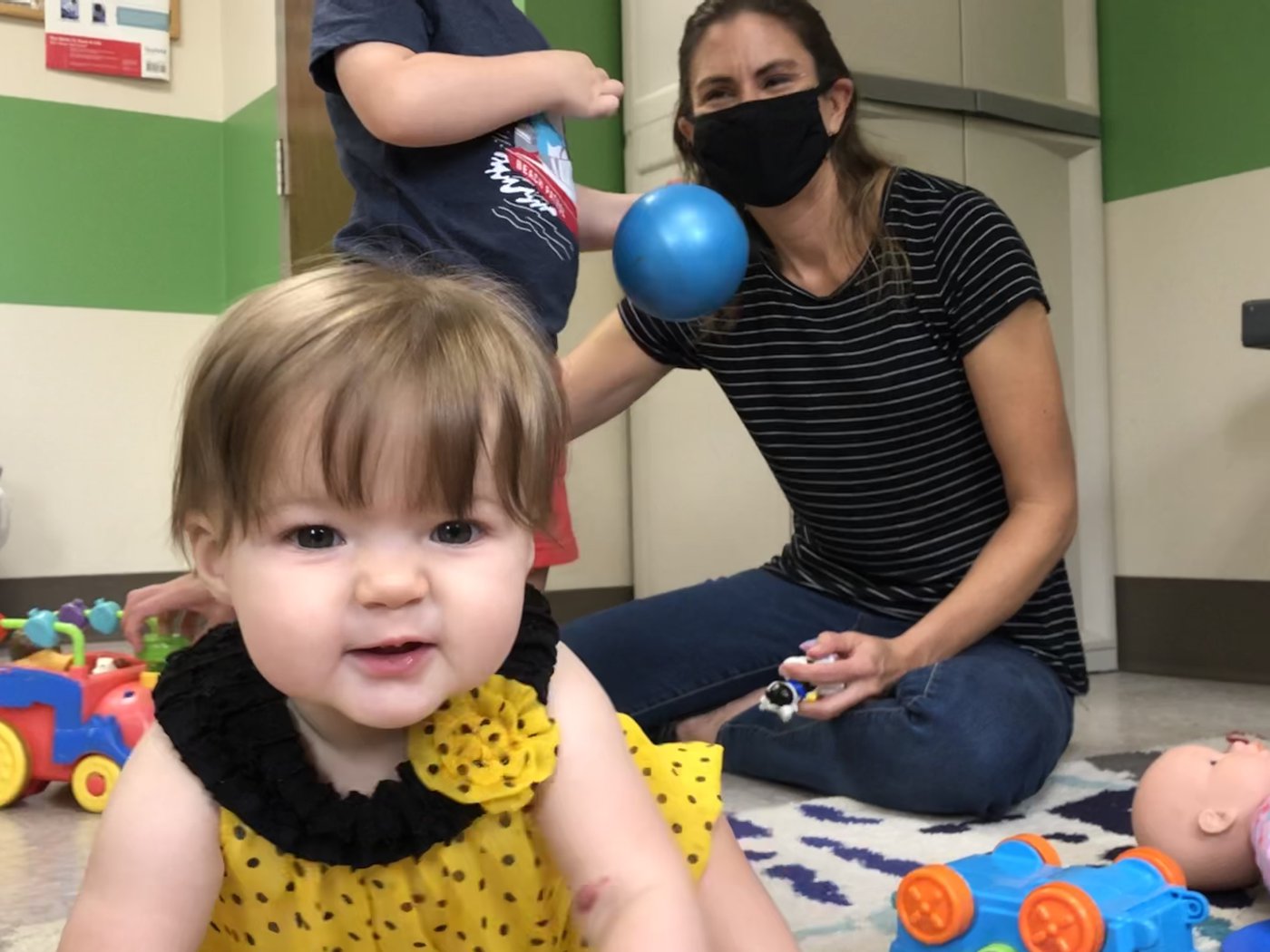 Our Cry Room
Rooftop offers a Cry Room for parents with small children. Inside you will find comfy seats, a tv with a live broadcast of the service, a changing table, and some toys to keep your little one busy. It's open to both moms and dads. There is a mother's nursing room on the ground level near the infant room.
Mom's Room
Nursing moms are invited to use our Mom's Room located in the Rooftot's hallway on the main level. There is a comfortable rocking chair and a closed-circuit TV to watch the live service. If you have questions, ask a volunteer at the Rooftot's desk.
Meet our Rooftots Children's Director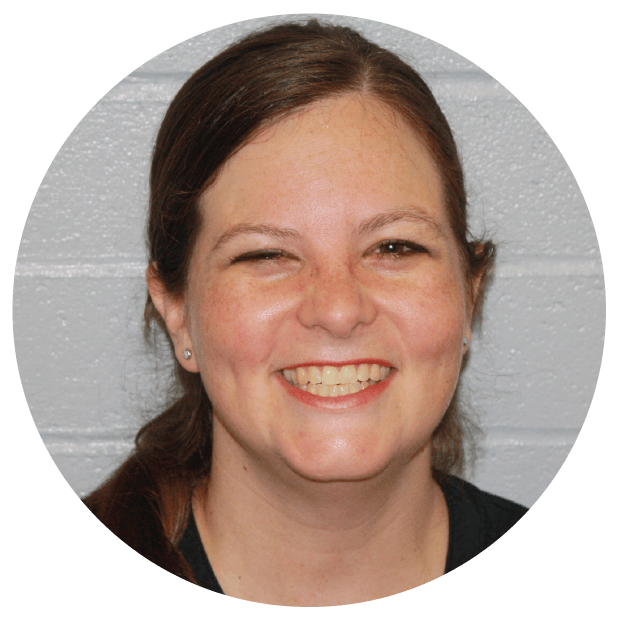 Erin Schrage serves as Rooftop's Director of Children's Ministry. As a mom of seven children and a former educator, her passion is teaching children about Jesus. Erin is a volunteer leader who is supported by a team of volunteer leaders - Jessica Delmez, Stephanie Villigram, Amy Ogle, Kirsten McKeown, and Heather Glessner. You can email Erin at erin@rooftop.org or the whole leadership team at rooftots@rooftop.org.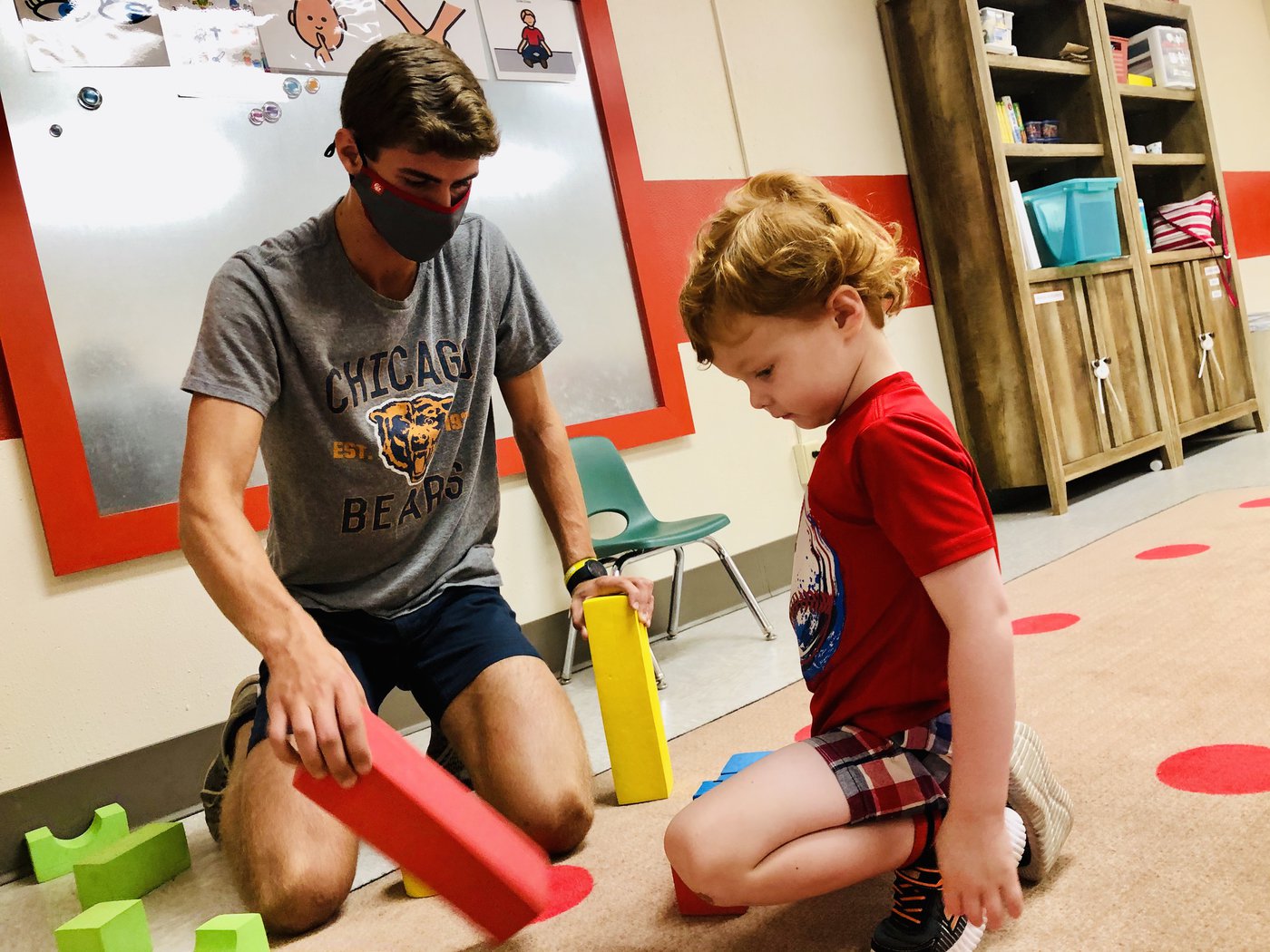 Got questions?
If you have further questions concerning our Rooftots experience or visiting Rooftop Church with children, simply fill out the form below and we will reach out to you.