Church is for kids, too
The purpose of Rooftots Children's Ministry is to teach children and equip parents to share the love of Jesus with kids who are infants through fifth grade. Our volunteer leaders and teachers provide fun and engaging age-appropriate lessons during each of our three services. Elementary-age children gather during the second and third service in what we call "Big Kid Worship" to study the bible, sing songs, and play games.
Kids on a Mission
Our elementary students who gather during the first service are Kids on a Mission. This service-based class teaches kids how to love Jesus by serving others. Each unit focuses on themes such as service, worship, and missions. Each lesson includes a hands-on project and scripture memory challenge. They meet in the Community Center downstairs at 8 am.
Rooftots Verses of the Year:
Psalm 51:10-12
God, create a pure heart in me.
Give me a new spirit that is faithful to you.
Don't send me away from you.
Don't take your Holy Spirit away from me.
Give me back the joy that comes from being saved by you.
Give me a spirit that obeys you so that I will keep going.
Do you wear masks?
Beginning June 12, 2022, all teachers and kids are not required to wear masks in our Rooftots Children's Ministry classrooms. The Rooftop Elders set this policy after considering the current data, community standard practices, and the availability of vaccines for children.
How check-in works
Before Service: You can pre-register online to make your experience easier. Or just visit the desk in the Rooftots hallway to check in. A friendly Rooftots volunteer will help you and your child get their nametag and find their classroom. We will also assign you a family number.
After Service: After the service is complete, you will return to your child's room and show your tag in order for your child to be dismissed back to you.
During Service: In the event that we need to contact you during the service, your family number will appear on a small screen in the Worship Center. We ask that you exit the service and return to your child's room.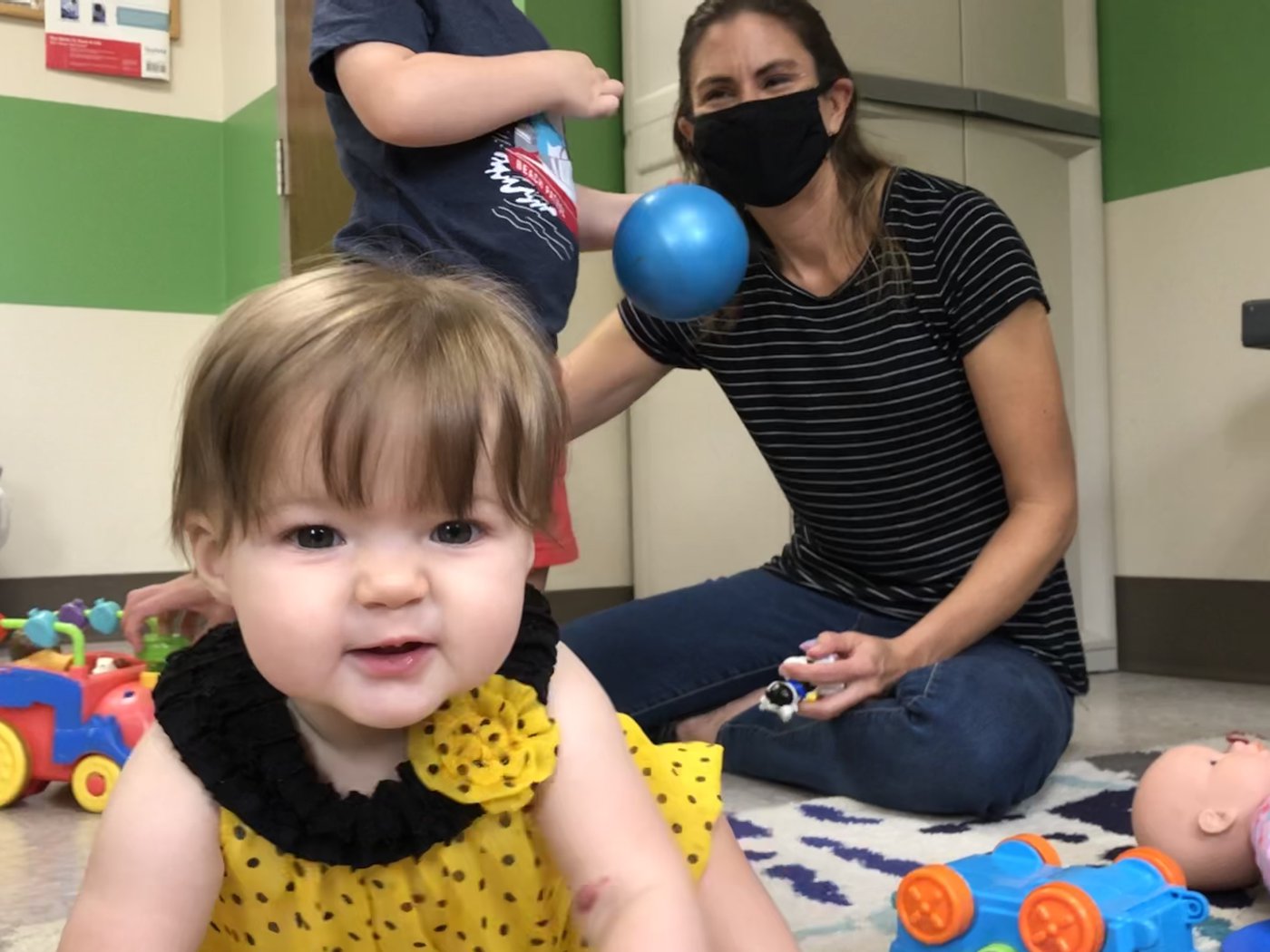 Our Cry Room
Rooftop offers a Cry Room for parents with small children. Inside you will find comfy seats, a tv with a live broadcast of the service, a changing table, and some toys to keep your little one busy. It's open to both moms and dads. There is a mother's nursing room on the ground level near the infant room.
Mom's Room
Nursing moms are invited to use our Mom's Room located in the Rooftot's hallway on the main level. There is a comfortable rocking chair and a closed-circuit TV to watch the live service. If you have questions, ask a volunteer at the Rooftot's desk.
Meet our Rooftots Children's Director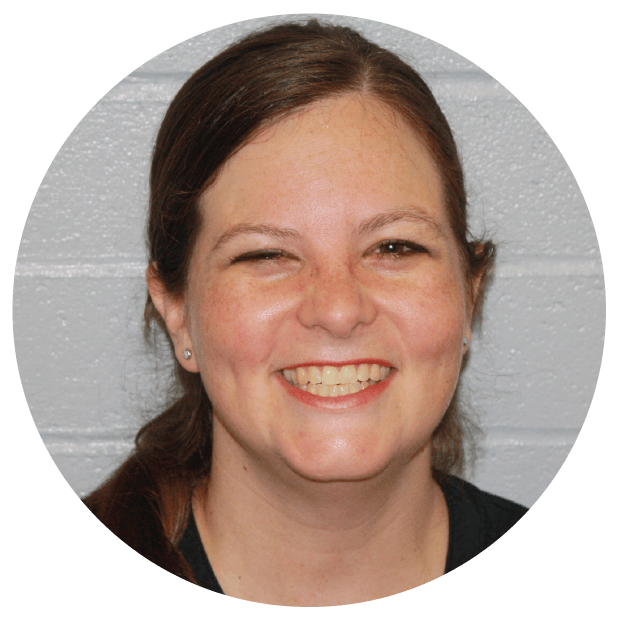 Erin Schrage serves as Rooftop's Director of Children's Ministry. As a mom of seven children and a former educator, her passion is teaching children about Jesus. Erin is a volunteer leader who is supported by a team of volunteer leaders - Jessica Delmez, Stephanie Villigram, Amy Ogle, Kirsten McKeown, and Heather Glessner. You can email Erin at erin@rooftop.org or the whole leadership team at rooftots@rooftop.org.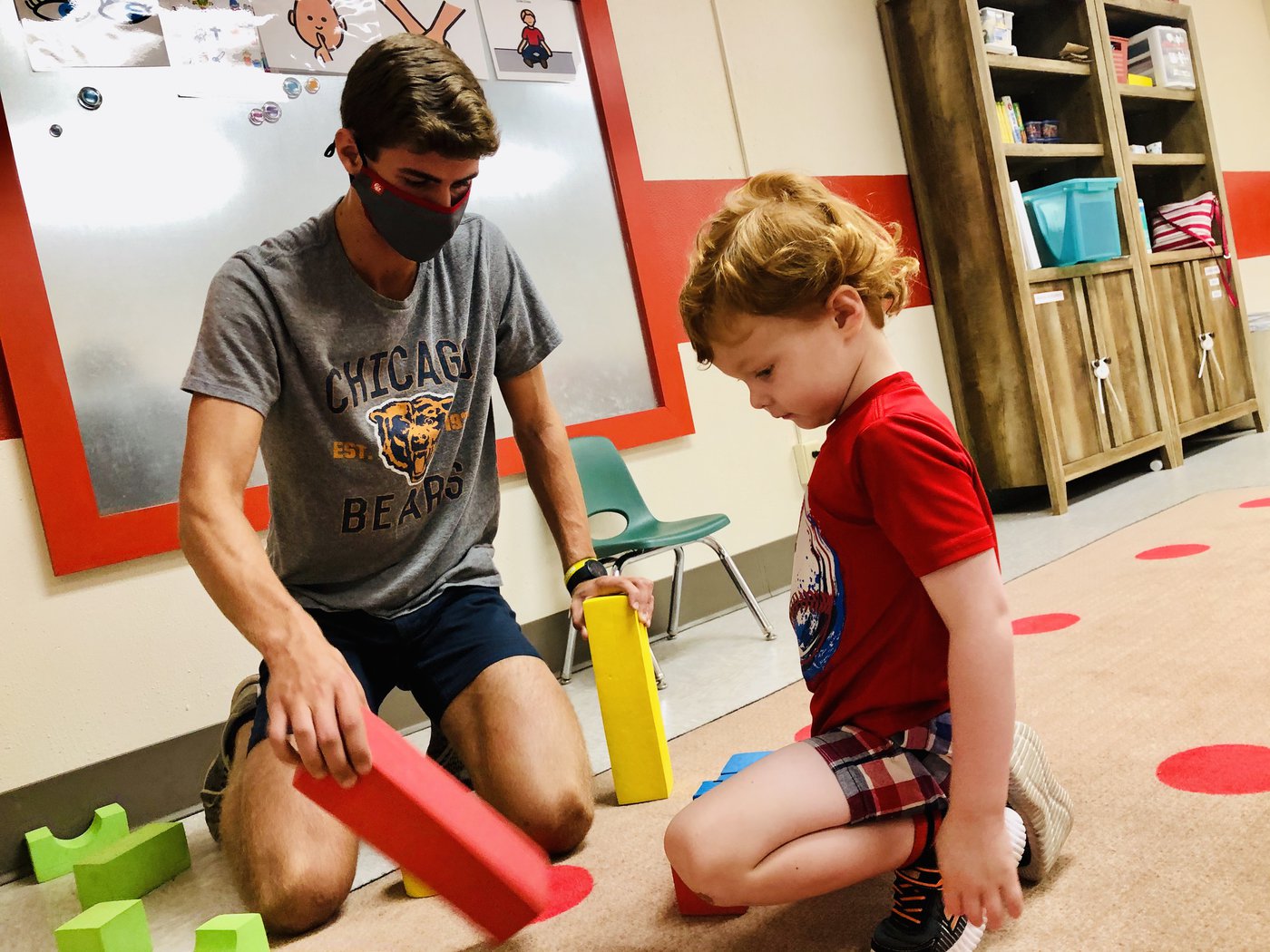 Got questions?
If you have further questions concerning our Rooftots experience or visiting Rooftop Church with children, simply fill out the form below and we will reach out to you.