Meet the nominees
Rooftop's Elder Team has nominated Blake Ahrens and Greg Cook to serve a two-year term on the team. Elder Rob Weissler is seeking a two-year renewal on the team. The Rooftop Voting Roster will vote to confirm the nominations at the State of the Roof Meeting Friday, Oct. 21, 2022. Get to know more about Blake, Greg, and Rob below.
To apply for the voting roster, fill out the online form.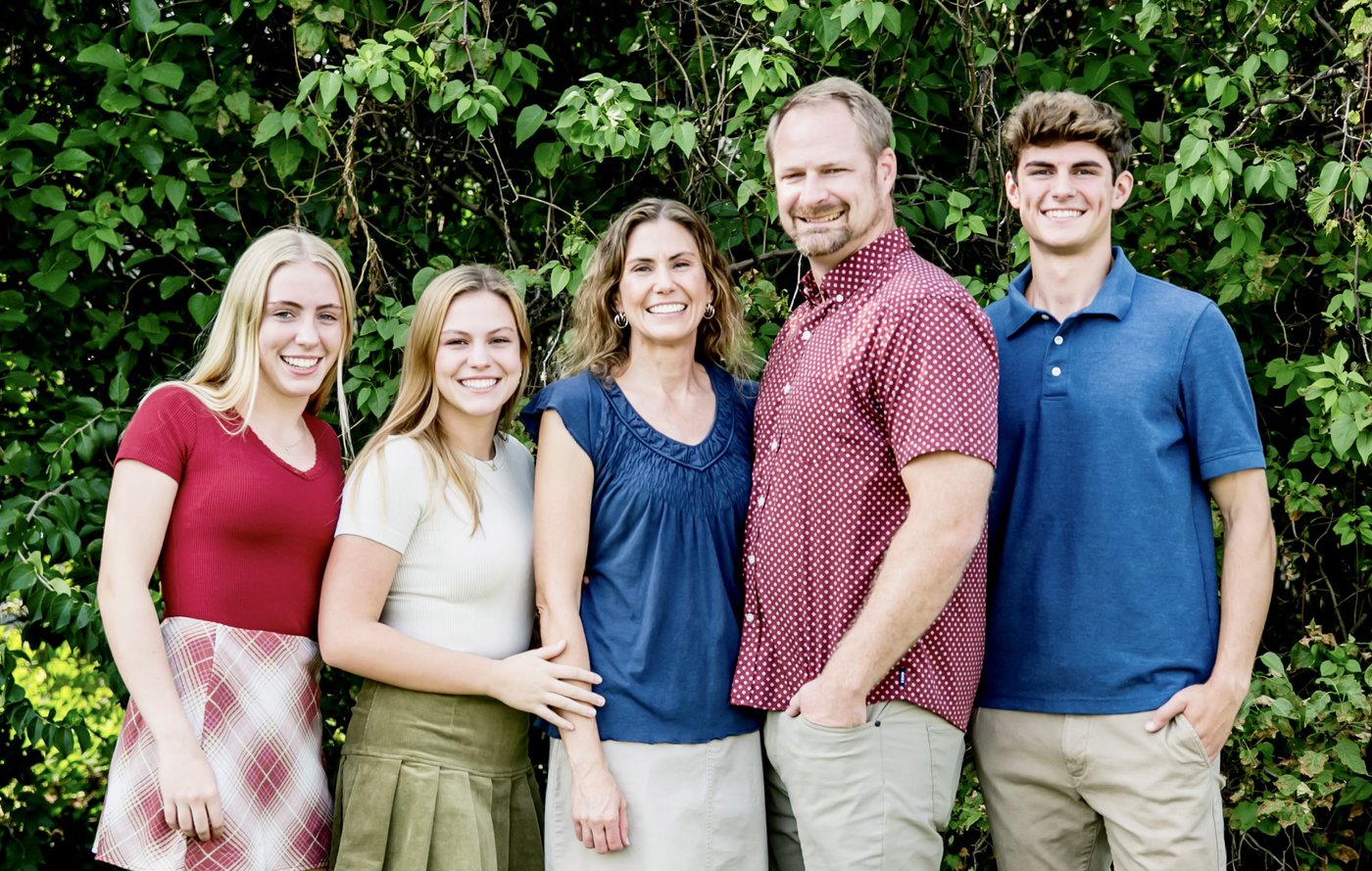 Blake Ahrens, 45, Vice President at an insurance company
Years at Rooftop: 17 (From the beginning, save four years in the middle when we lived in Central, Illinois)
Family: Married to my incredible wife, Gerilyn, for 25 years. Three biological children (Andrew 18, Alyssa 17, & Jessica 15).
Roles at Rooftop over the years: Currently, I'm on the greeting and cleaning teams. I attend a small group and am a regular participant on the Mexico mission trips. Previously, I've served a few stints on the elder team, led small groups, led capital campaigns, and a whole bunch of other stuff.
Spiritual gifts: Wisdom/discernment, leadership
How I became a follower of Christ: I gave my life to Christ at a youth group weekend retreat my sophomore year of high school. My grandfather had died shortly before and a speaker gave a talk around the campfire about heaven. I remember just staring into the flames and crying, not really knowing what was going on inside me, but knowing I wanted to go to heaven. A friend talked me through accepting Jesus and I've never been the same.
What do I love about Rooftop? Two things always stand out. The community and the authenticity. One thing that has meant a lot to me in recent years is the relationships my kids have been able to have with other adult Christians here at Rooftop.
What's a concern I have for Rooftop? The reduced numbers in Rooftots and the disappearance of Wise and Wonderful. I want Rooftop to be a thriving intergenerational church and we need to invest in those areas.
Two personal heroes: My dad. As I get older, I appreciate so much more the sacrifices my dad made for my family growing up. Until I had kids of my own, I never understood what he had done for us.
My grandmother is another hero. Life brought her an awful lot of lemons, but her joy in the Lord overcame them all. I knew that for my entire life while she was physically and mentally capable, I had been prayed for before I even woke up that day. I can only aspire to her faith.
Other things people should know about me:
My family has been heavily involved in foster care in one form or another since 2013. My superstar wife leads the Fostering Faithful Family ministry here at Rooftop. We've fostered 11 kids and have done respite care for over 60. I believe we have the Rooftop record for "Most Kids listed under one family" in Planning Center.
Fun Fact: During the 4+ years Gerilyn and I lived in Central Illinois, we attended a church called Great Oaks Community Church in Germantown Hills, IL. Within the past year, former Rooftopper Jason Roton was named the lead pastor of that church and former Rooftopper Paul Seidl became the Associate Pastor of that very same church.
If you want to talk more to me, contact me at:
Cell 314-623-1373 or Email Blakeahrens@gmail.com
Greg Cook, 42, attorney
Years at Rooftop: 17
Family: Married to Elizabeth and have three children - Maggie (14), Elliott (12), Cecilia (7)
Roles at Rooftop over the years: Elder, Missions leader, Rooftots volunteer, Mexico Mission Trip volunteer, small group leader, Sound/Projection Team
Spiritual gifts: Mercy and service.
How I became a follower of Christ:
I grew up in the church. I honestly don't have a recollection of when I first asked Christ into my life. I do recall "re-committing my life" one summer in college when working at a Christian summer camp (Mountain T.O.P.).
What do I love about Rooftop? I love the community at Rooftop. For many years, Elizabeth and I didn't have any family in St. Louis. Our small group members and fellow Rooftoppers became our family. We relied on Rooftoppers for support during some of our most difficult and dark times. We also celebrated our greatest achievements (our three children) with Rooftoppers.
What's a concern I have for Rooftop? I pray that Rooftop continues to grow and eventually we are able to plant another site in order to continue to make followers of Christ, who make followers of Christ.
Two personal heroes: Abraham Lincoln and my grandfather, Carlton Apple.
Other things people should know about me: Our family lives in Webster Groves where our children attend elementary through high school. Elizabeth is the Director of Administration and Operations at Rooftop. Both Elizabeth and I grew up in Indiana (different parts of the state) and will always be avid Indiana University basketball fans.
If you want to talk more to me, contact me at: gcook@mvplaw.com, 314-374-3610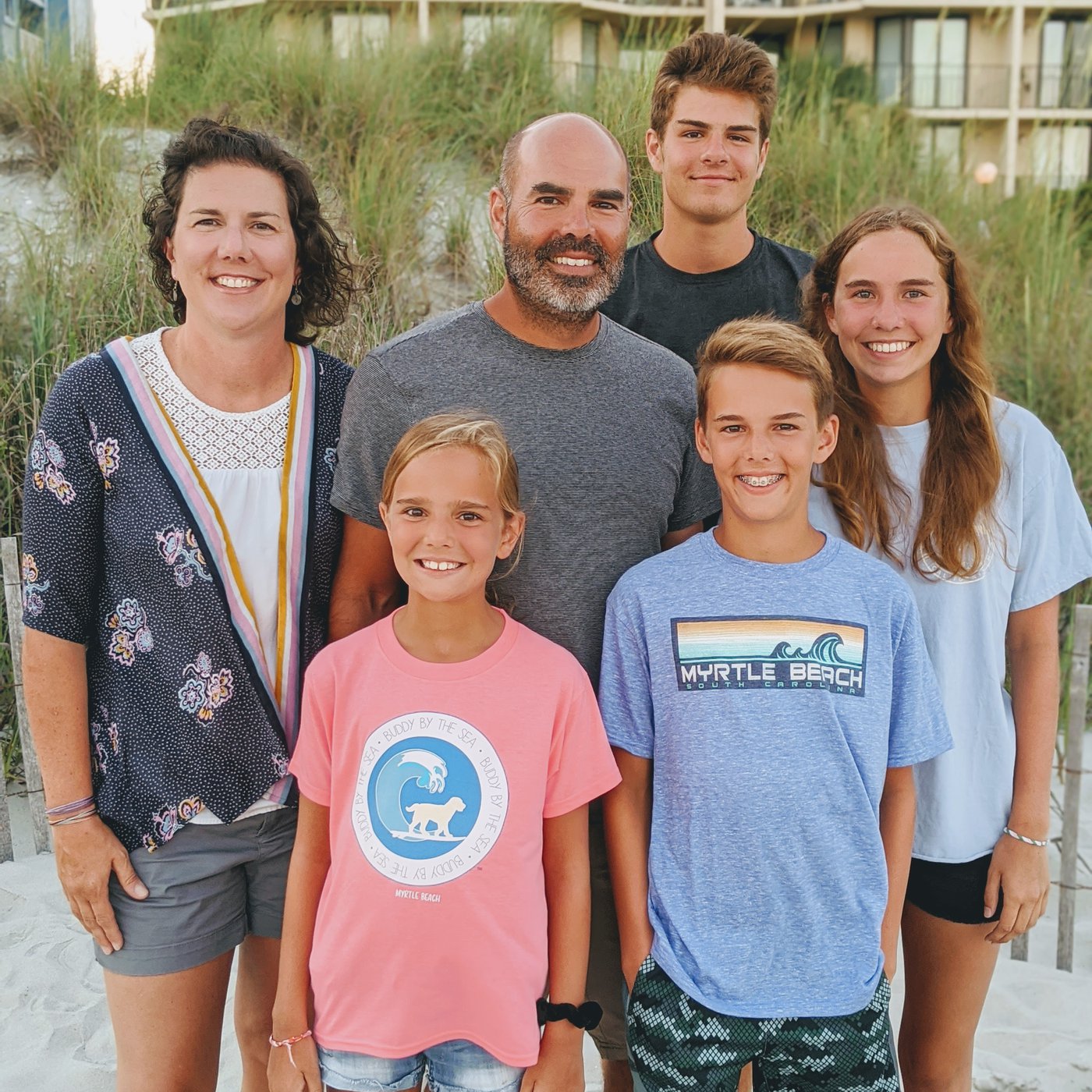 Rob Weissler, 44, high school science teacher
Years at Rooftop: Since it started, 21+ years
Family: Wife: Debbie; Children: Benjamin, Elizabeth, Micah and Leah
Roles at Rooftop over the years: sound guy, set up team, small group leader, men's ministry leader, transition team, elder team,youth volunteer/leader, spring Mexico trip leader, cleaning crew.
Spiritual gifts: Serving, Teaching
How I became a follower of Christ: Grew up going to church but my faith became my decision and real for me freshman year in college.
What do I love about Rooftop? We have a culture of accepting of others where they are, but pushing them to grow closer to God. The growth mindset that exists among the upper leadership and staff, it is reflective and looking for ways to improve and not afraid to take risks. The atmosphere of "taking the Bible seriously but not taking themselves too seriously".
What's a concern I have for Rooftop? I don't see any evidence of this, but churches can sometimes just exist to keep people comfortable. They almost seem to exist to give preachers jobs and allow people to feel good about themselves just for going to church but don't earnestly seek spiritual growth. We need to keep our current trajectory of growth, not just by planting churches but by pushing Rooftoppers to grow spiritually. We don't want people just settling into a life becoming consumers and chasing after the wind.
Two personal heroes: John M Perkins, and a student I won't name who has gone through horrible things but is standing up for themselves and choosing hope over hatred.
Other things people should know about me: I love being outdoors, camping, hiking, sitting by a campfire. I coach high school soccer.
If you want to talk more to me, contact me at: 314-910-1880, rcweissler@gmail.com