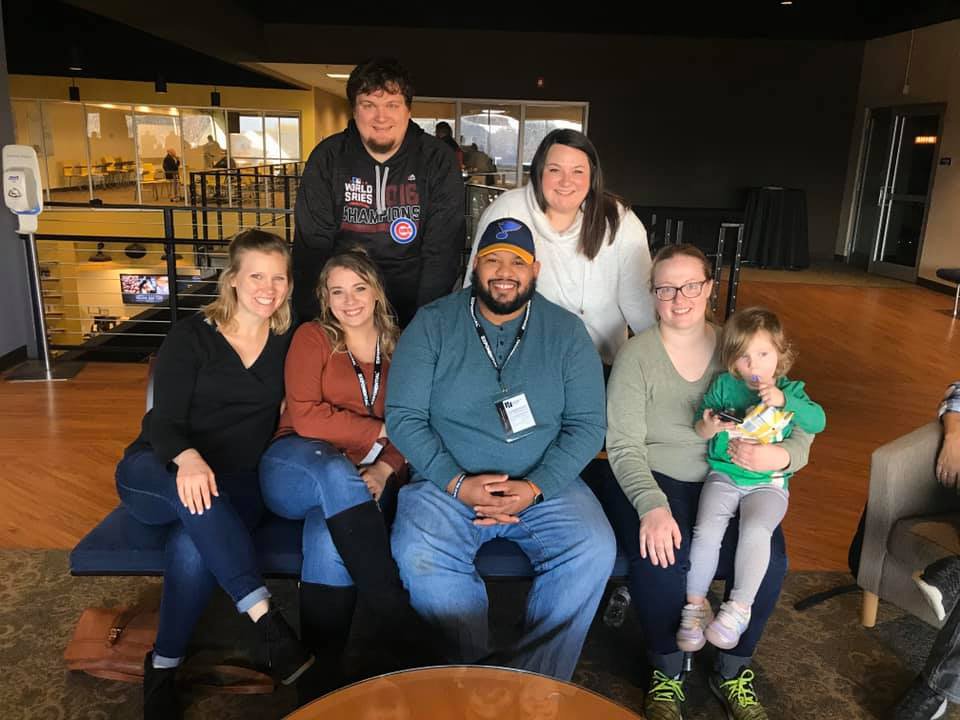 Meet our daughter church.
Rooftop launched a new church in fall 2020 called Arise Church. Arise is also a vibrant, casual, and creative church in Fenton, Missouri, full of imperfect people trying to follow Jesus together. They follow the Christian Church's historical teachings, but in bold new ways geared towards a new generation of followers of Jesus.
Their lead Pastor, Jacob Prahlow, worked on Rooftop's staff for two years as our pastor of connections and church planting before launching the new church. Kelsey Jackson, the worship pastor at Arise, also worked as an office administrator at Rooftop while learning church management details. Most of its core team came from Rooftop, but they are slowly building in the midst of a pandemic to bring the gospel to more people in St. Louis.
Arise meets at 8:30, and 10 am on Sundays at 639 Gravois Bluffs Blvd, Ste I, Fenton, MO 63026. Learn More